Memorable places are often attributed to a number of factors; among them is their aesthetic and the details that stand out to create unique spaces. Exceptional interior design often creates an environment that inspires a multitude of feelings and emotions.
As a reflection of one's personal tastes and interests, interior design can also convey so much about a homeowner. Beautiful interior design is intentional and not only optimizes spaces in our homes but also has a significant impact on mood and the way we feel day to day.
Interior design also has the power to create lifestyles that are more contemporary and stylish. Whether you're looking to introduce casual and relaxed spaces or create an elegant and sophisticated setting in your Brookhaven home, following some of these interior design principles can offer simple solutions to elevate your home's allure.
Curved lines
An enduring tradition in many styles of architecture has been furniture and patterns that reflect strong, angular geometric shapes. More recently, this is being replaced by softer, more curvy lines, and in 2022, this trend shows no signs of slowing down.
Curved walls, more rounded couches, or accents lend to softer spaces, and you'll see furniture and decor collections introducing this aesthetic more and more. Curves and rounded forms feel softer and calmer, and the surge in popularity for creating spaces with this type of aesthetic has gained wider popularity as people look to make their environments more relaxed.
Try blending these curved lines into furniture selection, art, lighting, or other focal points, or simply incorporate this into a single space you may want to designate as an oasis, like a bathroom or reading room. Gradually consider expanding this interior design into other areas of your home for the desired effect.
Textures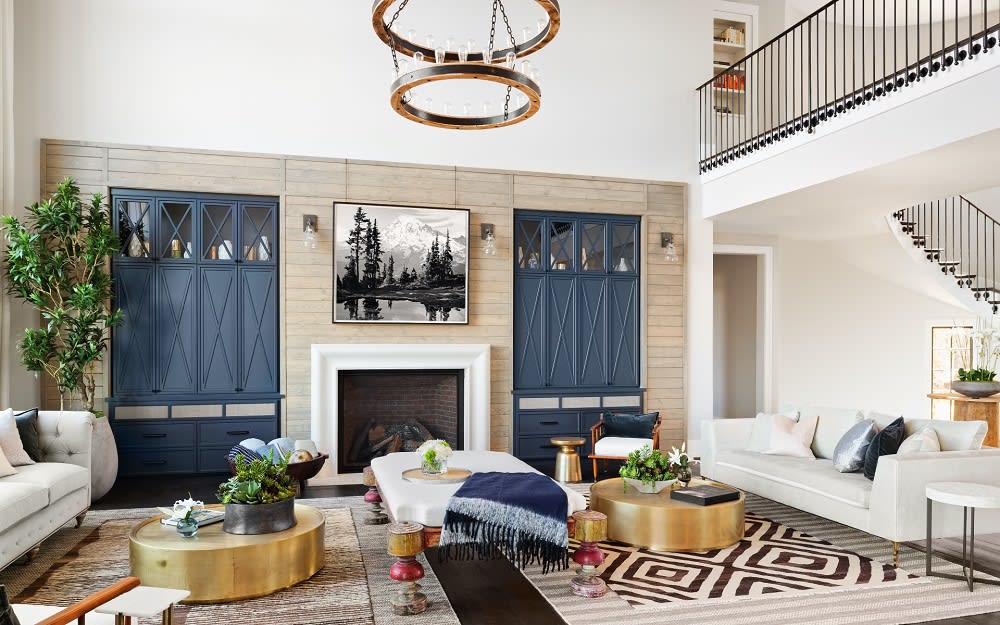 A top interior design trend is texture, and this can reflect things like fringe, decorative trim, etc. Much like fashion, where layers and textures dominate, this is also becoming prevalent in interior design.
Textural treatments on walls can also be a great way to incorporate this popular design trend. Consider simple solutions like linen wallpaper or paint products to mimic plaster finishes or introduce a layered look through furniture and accessories.
Sourcing a variety of materials to achieve the look, you can consider natural stone, leather, wood, metal, as well as textured fabrics.
Combining Vintage with New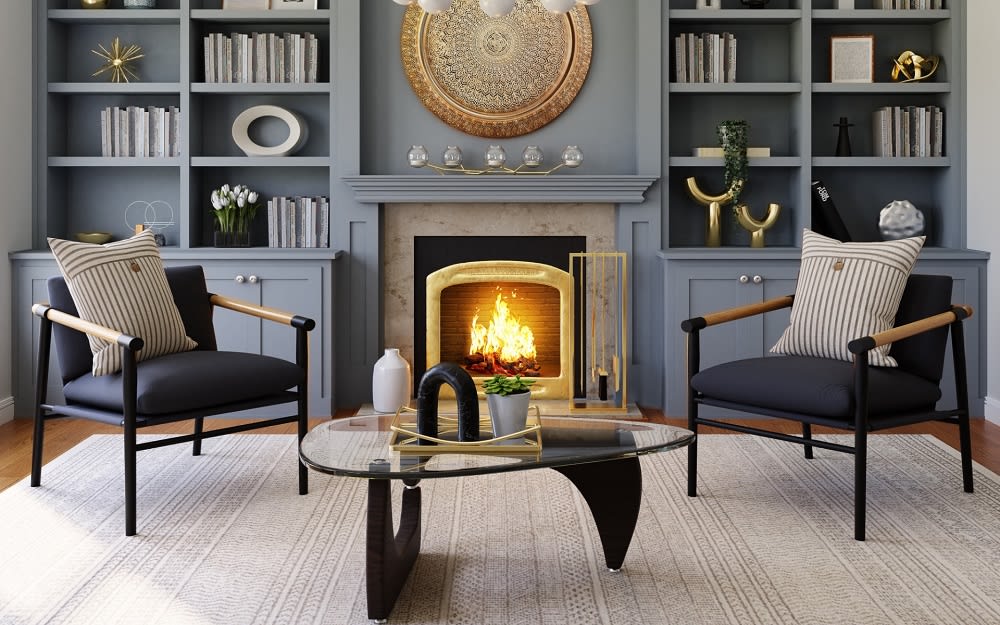 An increasing number of homeowners are creating unique spaces by mixing antiques and vintage pieces with modern designs. Not only a sustainable solution, antique and vintage-sourced decor and furniture blend a charming juxtaposition between old and new to create memorable environments.
As many homeowners have had to contend with months-long back orders on furniture and another home decor, shopping for vintage pieces has offered a great way to furnish their homes with quality pieces without having to wait for unpredictable delivery. The ability to source many of these items from online resale marketplace apps has made it an even easier way to create custom looks in your home with little to no effort.
Brown Tones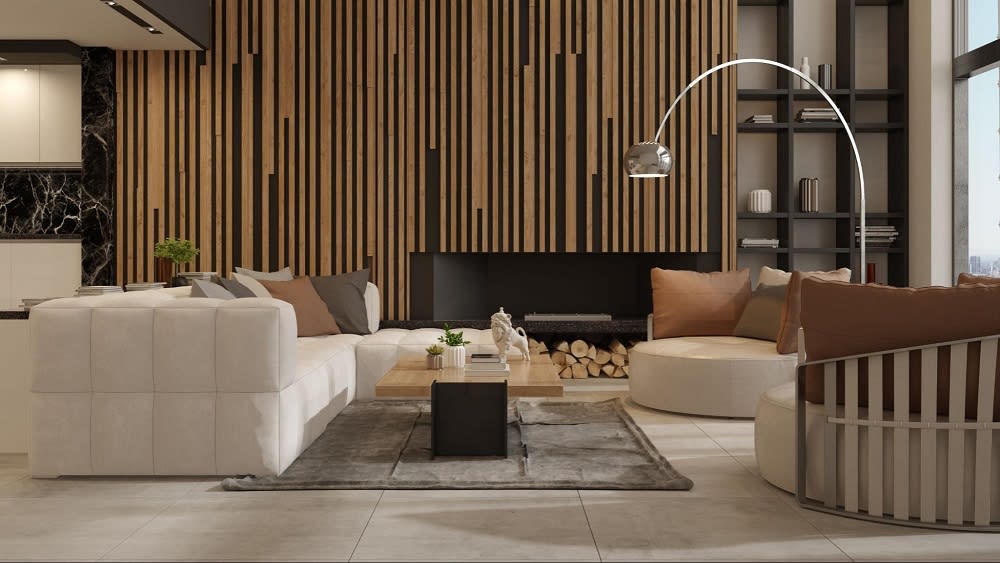 Interior design trends with abundant color and pattern, especially pastels, have been nearly everywhere in recent years. These days, more people are looking to incorporate chocolate browns, camels, and caramels into their color palettes to reflect warmth and serenity.
The goal of creating rich, elegant, timeless spaces can be achieved using chocolate brown or other deep neutrals. Interior design experts predict people will continue to experiment with color but won't abandon or stay close to the hues found in nature.
Earthy tones, like browns and greens, are a great alternative to stark colors like navy and black that dominated previous trends. Among the top reasons brown hues are becoming increasingly popular is that they lend to creating spaces ranging from simple sophistication to calming casual.
Elevated Outdoor Furniture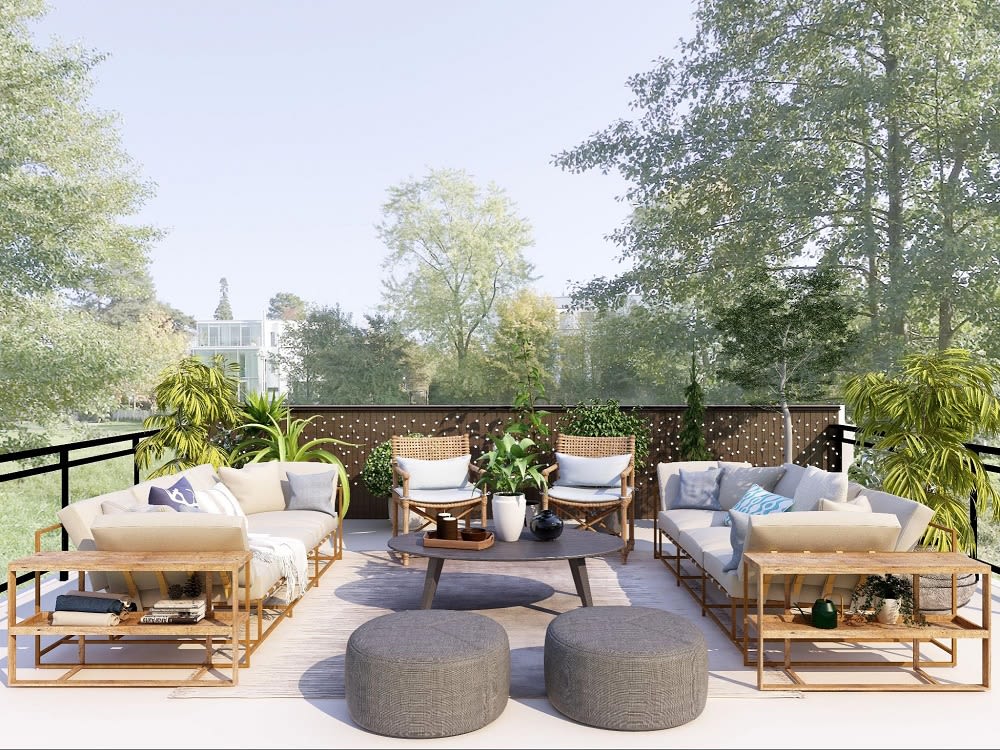 As more people spend time at home, outdoor furniture is becoming more sophisticated and refined. Patios and outdoor spaces have become extensions of interior decor, and as we spend more time and entertain outdoors, elevated outdoor decor is becoming a popular trend in 2022.
It's important to utilize every space in your home, and by incorporating functional and beautiful outdoor furniture, you're able to do so more seamlessly. Elevating your outdoor furniture is a great way to improve the quality of life by creating a beautiful space for entertaining guests or as a way to enjoy warmer weather and meals outdoors with family.
Artwork That Stands Out
A contemporary trend in the interior design world is to focus on an art collection and look to spotlight emerging artists or artists that incorporate color heavily into their work. This reflects the more fun and relaxed aesthetic people are looking to reflect in their homes.
A vibrant color palette on design accents blends seamlessly into nearly every time of decor and creates cheerful spaces. In previous years, high-brow art collecting was a dominant trend, but now interior designers see an emerging trend of clients wanting to support and promote new artists and their work which often reflects the diversity of perspectives.
Dual Purpose Rooms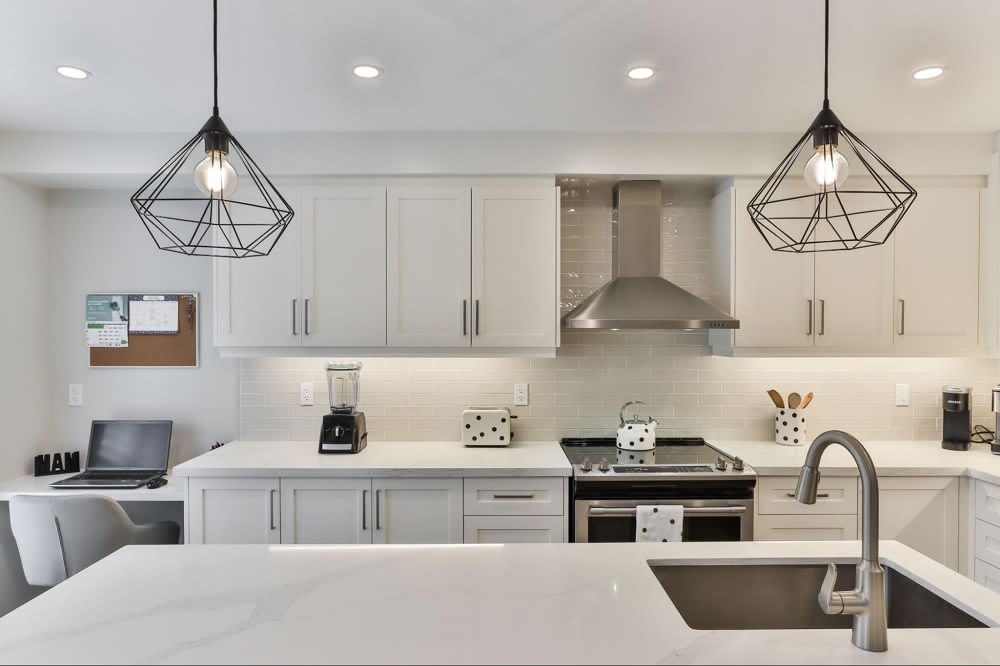 As more people continue to work from home, living spaces serving various purposes have become a new normal. For many remote workers, the kitchen doubles as a conference room, or the dining room serves as an ideal space to churn out a project deadline.
Rooms are now being designed to function in a variety of ways. Interior designers are seeing people adding bookshelves to dining spaces, and guest rooms are now fitted with desks. As people spend more time working from home, the expectation becomes to maximize the use of the spaces without the need to make costly improvements or time-consuming renovations.
Interested in exploring Atlanta luxury condos?