As the capital of Georgia and one of the most populous cities in the Southeast, Atlanta has a rich history and culture. This is reflected in its architecture, which encompasses a wide range of styles from Victorian to modern. Yet, some styles are more prevalent than others. Let's take a look at eight of the most common residential architectural styles in Atlanta.
Georgian
Georgian architecture is one of the most popular styles in Atlanta. Just like Georgia the state, the namesake of this architectural style is King George (I-IV) of England. Georgian homes are characterized by their symmetry and order, which create a feeling of elegance and refinement. Balance and proportion are hallmarks of Georgian architecture. The style is also highly versatile and can accommodate both large and small homes.
Georgian architecture first gained popularity in England during the 18th century, but it quickly spread to America, where it became one of the dominant styles of the colonial era. In Atlanta, Georgian homes can be found in many of the city's historic neighborhoods, such as
Buckhead
and
Virginia Highland
. Georgian homes are constructed from brick, offering strong fire and water resistance, temperature control, and sound regulation. If you're looking for a home that exudes classic sophistication, Georgian architecture is definitely worth considering.
Victorian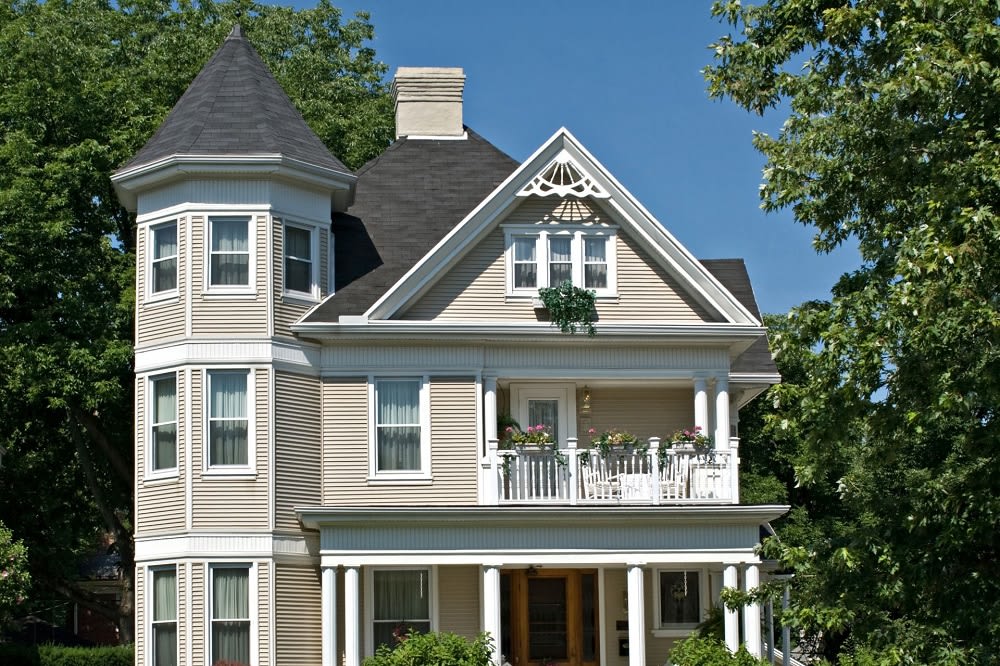 Photo courtesy of Shutterstock
Victorian architecture can be found all over Atlanta. This type of architecture is marked by its ornate and decorative features, which often include intricate gingerbread trim, stained glass windows, and tall spires. Victorian homes are also usually large and stately, with many rooms and rich woodwork.


This style was very popular in Atlanta during the late 19th century, when the city was undergoing a period of rapid growth and development. Although Victorian architecture fell out of favor in the early 20th century, it has seen a resurgence in recent years. Today, there are many beautiful Victorian homes in Atlanta that have been meticulously restored to their original glory. If you're looking for a luxurious and unique home, a Victorian property may be just the right choice.
Modern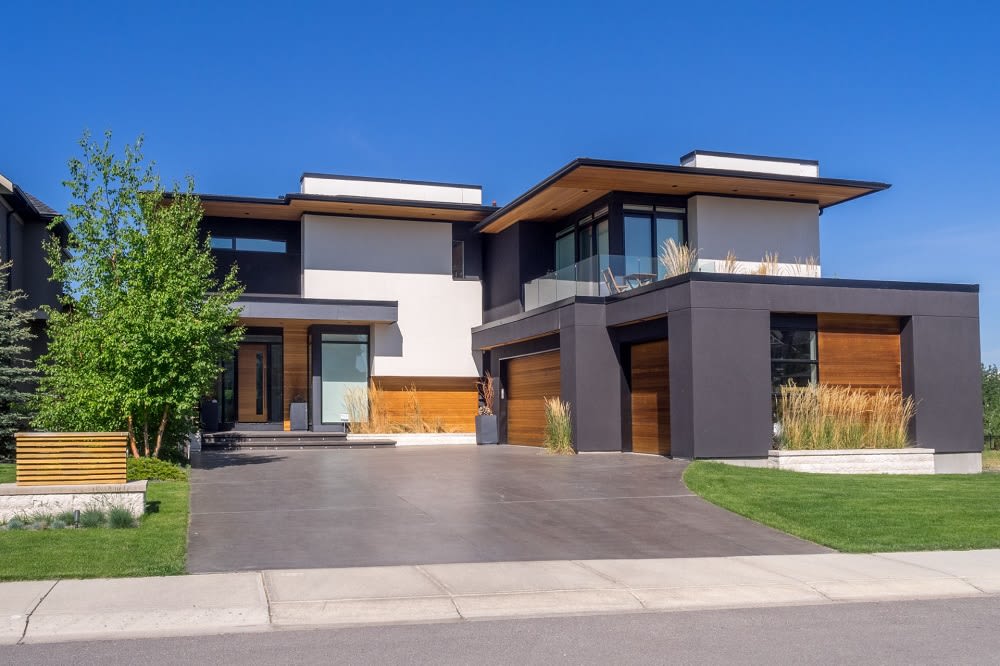 Photo courtesy of Shutterstock
In recent years, there has been a surge in the popularity of modern architecture. This sleek and contemporary style is characterized by clean lines, geometric shapes, and an abundance of glass. Modern homes are often designed with an open floor plan, making them ideal for entertaining. Additionally, the use of natural materials such as stone and wood helps to create a sense of connection with the outdoors.


Not surprisingly, this type of architecture is particularly popular in Atlanta, where the warm climate and expansive land provide the perfect canvas for modern design. From adorned high-rises downtown to chic suburban neighborhoods, modern architecture can be seen throughout the city. As Atlanta continues to grow and evolve, it's likely that this trend will only rise in popularity.
Colonial Revival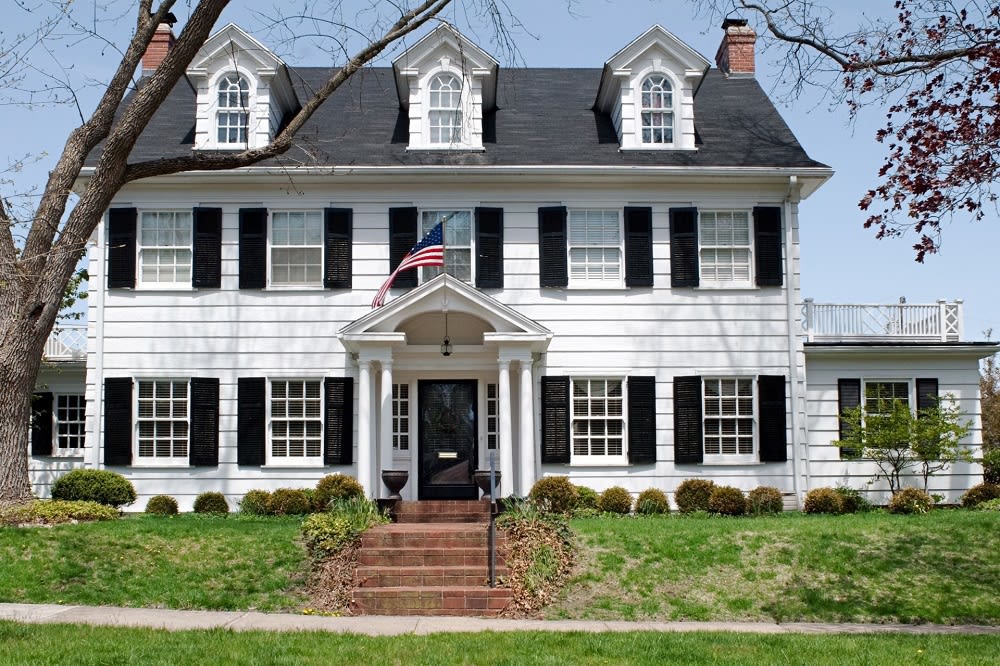 Photo courtesy of Shutterstock
Colonial Revival architecture was extremely popular in Atlanta during the early 1900s. This style is characterized by its symmetry and clean lines, as well as its grandiose size. Colonial Revival architecture represents
Atlanta's rich history
and its promise of a bright future.
Even today, this style remains one of the most popular choices for new construction in Atlanta. Its timeless beauty and classic elegance continue to appeal to homebuyers and developers alike. As Atlanta continues to grow and change, Colonial Revival architecture will no doubt remain an important part of the city's unique character.
Tudor
Photo courtesy of Shutterstock
There are many Tudor homes in Atlanta. This style is characterized by its steeply pitched roofs, ornate brickwork, and large windows. Tudor homes often have an asymmetrical appearance, with different wings added on at different times.


This style was popular in England during the Tudor period from 1485 to 1603. While Tudor architecture isn't as common in Atlanta as other styles, it can be found in many upscale neighborhoods. In particular, many of the mansions in the Buckhead real estate market are built in the Tudor style. These homes are renowned for their grandeur and luxury, and they help to give Atlanta its distinctive character.
Craftsman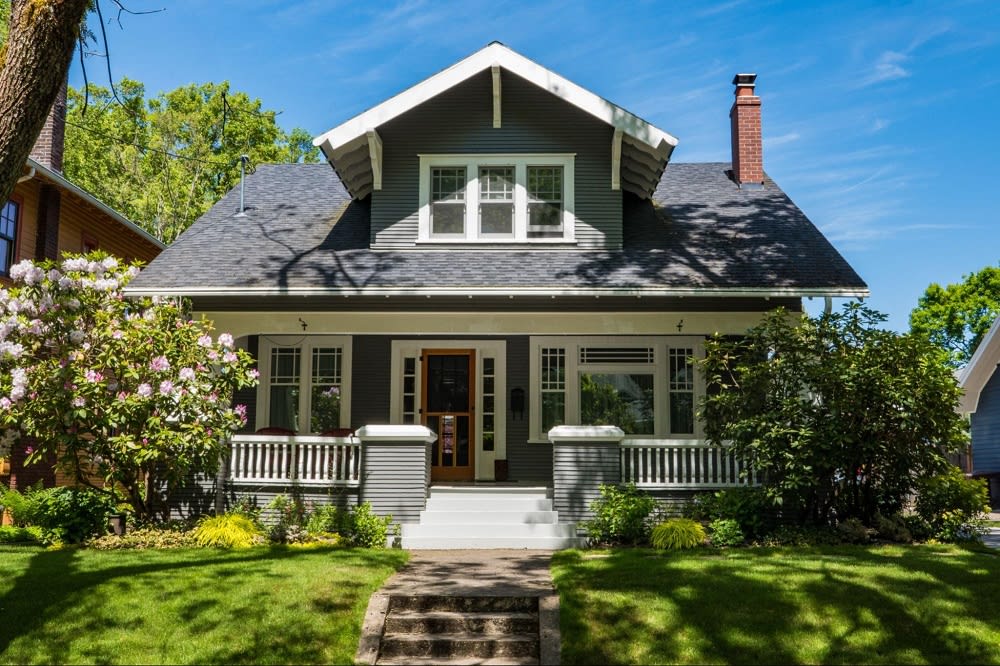 Photo courtesy of Shutterstock
Many Atlanta luxury homes are examples of Craftsman architecture. These homes are characterized by their use of natural materials, simple lines, and an emphasis on craftsmanship. In recent years, Craftsman-style homes have become increasingly popular among luxury buyers. This is likely due to the increasing popularity of the "house flipping" trend since Craftsman-style homes are often seen as a blank canvas that can be easily transformed into luxury properties. As a result, many of Atlanta's most expensive homes are now Craftsman-style properties.
Prairie
Prairie architecture is a blend of the New England Colonial and the Midwestern Ranch styles. This style emphasizes low, horizontal lines and wide open spaces. It's characterized by simple, straight lines, unadorned surfaces, and natural materials. This style originated in the Midwest but has become increasingly popular in Atlanta as more people seek to connect with nature.


Prairie architecture is particularly well-suited to Atlanta's climate since it helps to keep the home cool during the summer months. This style is also popular for its clean, understated aesthetic. Prairie-style homes are typically built on large lots, which allows for plenty of space for gardens and lawns. In Atlanta, Prairie architecture is most commonly found in affluent neighborhoods such as
Midtown
and Morningside-Lenox Park.
Modern Farmhouse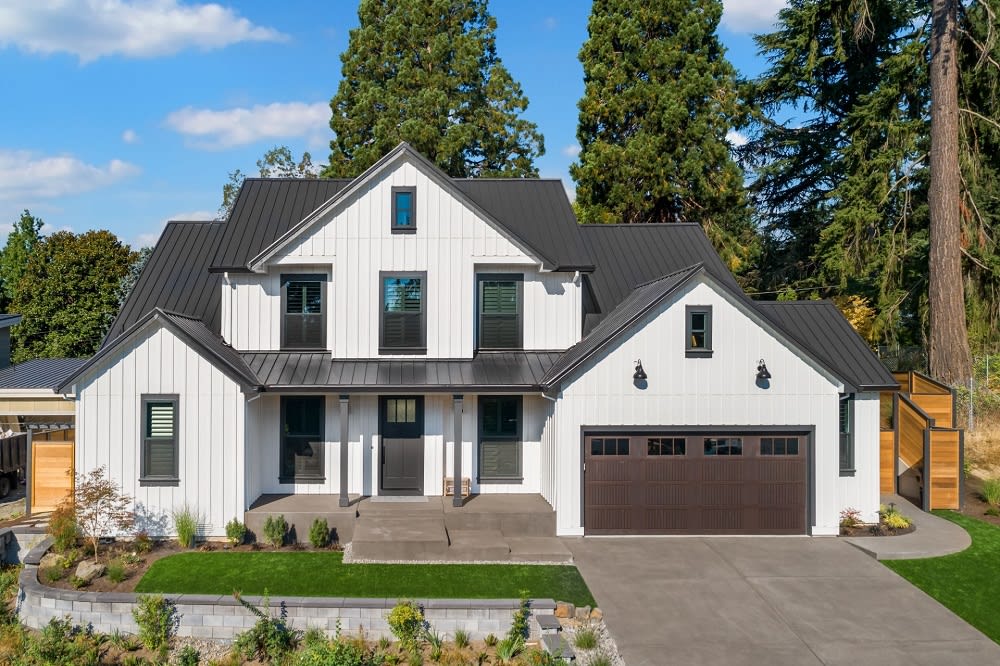 Photo courtesy of Shutterstock
Much of Atlanta's new residential construction is designed in the modern farmhouse style. This style combines the best of both worlds, blending the rustic charm of a farmhouse with the sleek lines and open layouts of modern design. As a result, modern farmhouses have an airy and welcoming feel while still maintaining a sense of luxury and sophistication.


Not surprisingly, this style has become increasingly popular in Atlanta, where it offers a unique alternative to more traditional architecture. Whether you're looking for a new home or simply considering a remodel, the modern farmhouse style is definitely worth considering.


Ready to find a dream home with your favorite architectural style in Atlanta?
Contact
Patricia Queen
an Atlanta real estate expert today to get started!