Suppose you've recently settled into new Buckhead real estate. In that case, there's a good chance the interior was painted in a neutral color by the previous owners as they attempted to attract a broad range of interested buyers. Well, now that the place is yours, you can consider your home to be a blank palette in which you can express your personality through updated design trends.
Most new homeowners plan on staying in their residence for several years, which will give you the chance to decorate it as you've always dreamed. Now's the time to try that bold color you like, or an expressive wallpaper. You probably brought along some of your old furniture, but you can add to it with some new pieces or even start over with new furniture in the latest designs. The same goes for décor such as wall hangings, area rugs, and even lighting fixtures.
Most homeowners like to tie
different design trends together
, such as color, furnishings, and décor. You can consult an interior designer, or let your imagination run wild and put your personal touches on your home. These are some of the current design trends:
Bring the outdoors inside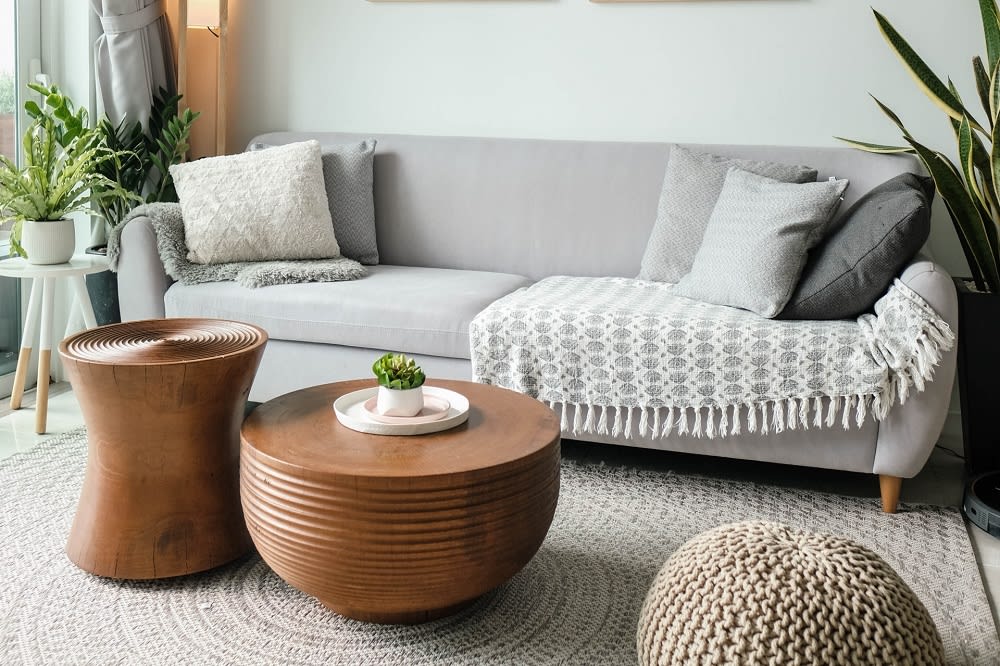 Photo courtesy of Unsplash

One recent interior design trend that appears to be here for the long haul is using natural materials and plants in your home. This trend has been extremely popular since the pandemic as homeowners are looking to bring relaxing and soothing design elements into their homes. There's just something about connecting with nature that's good for physical and mental well-being. These trends include using natural wood for flooring, cabinets, countertops, and accents in every room. Many homeowners who embrace the green movement shop for handcrafted or recycled materials both for their eco-friendly aspects and the warm aesthetics they bring into the home.

Going hand-in-hand with natural design elements is decorating your home with indoor plants. Check the garden department at your local big-box store to see which plants do well in Buckhead real estate and then purchase plants that can be displayed in floor planters, pots, vases, or even plant hangers. Having live plants in your home is good for the air quality while improving your mood and mental health. Be sure that all of the planters are watertight to avoid damaging your fine flooring or furniture.
Warm colors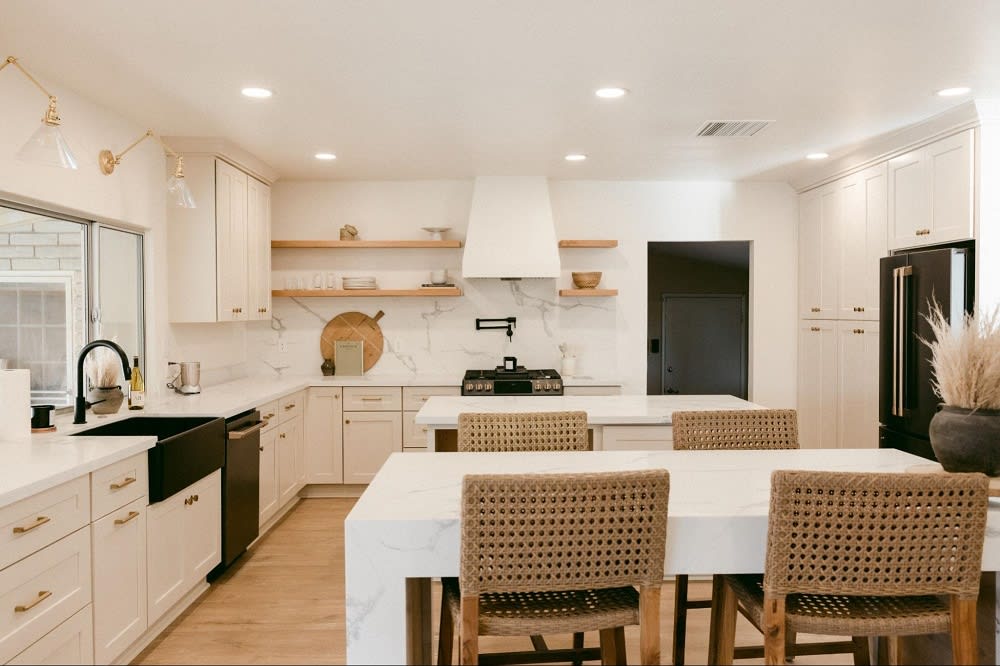 Photo courtesy of Unsplash
One of the most exciting aspects of moving into a new home is getting to pick out a favorite color to paint the interior. Yes, it'll be a bit of work if you do it yourself, but the result will be worth it.
Warm colors
have returned to the forefront of interior design in 2022. Some examples are different shades of red, orange, and tangerine. Then there are earth tones that include brown, terracotta, gold, salmon, honey, and soft jade. These colors bring a sense of comfort and relaxation to any home. Be sure to get paint swatches from your local store and tape them to the walls to make sure that the color is what you truly want.
Lively wallpaper
Wallpaper isn't for everyone, but for those who enjoy it, 2022 has seen a resurgence in bold designs that'll bring a stylish look to luxury Atlanta homes. Among favorites are wallpapers with abstract shapes, geometric patterns, animal and human figures, and landscape designs. If you decide to go with a bold design, make sure it fits the overall theme of your interior, including matching your furniture and other décor. Get some samples so that you're sure it's what you want since a bold design can dramatically change the look of your home.
Smart tech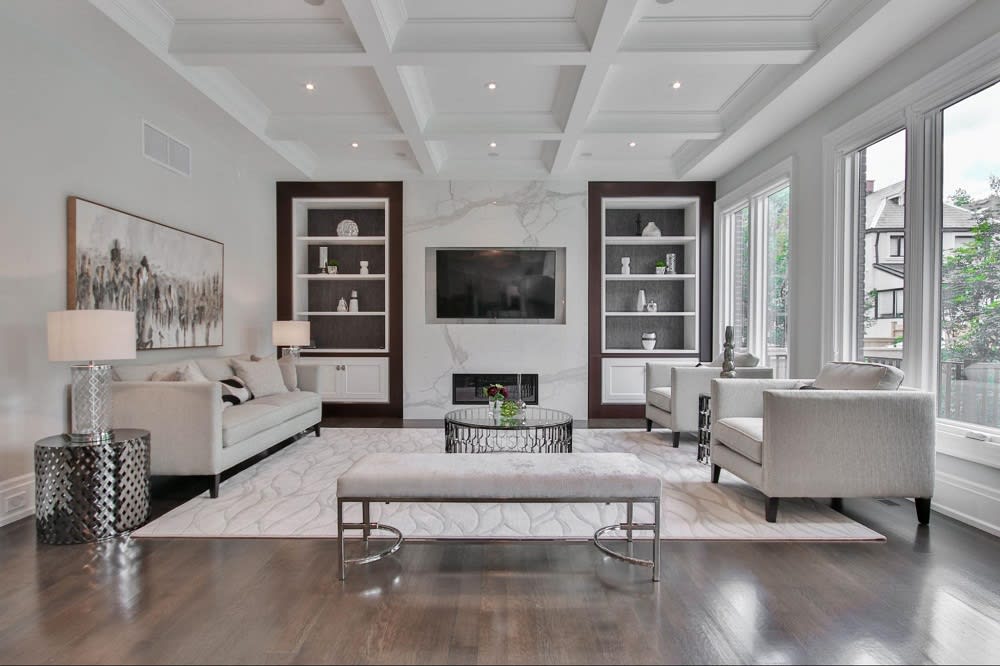 Photo courtesy of Unsplash

A new luxury home is the perfect place to try out the latest in smart technology that has stylish designs that'll fit nicely with your home's overall look. One of the best examples is a smart wall-mounted TV that'll be the centerpiece of a living room or entertainment room. Other modern design trends include stylish light fixtures that can be operated by apps on your various hand-held devices or by smart home assistants. Lighting options run the range of chandeliers, pendant lighting, and soothing recessed lighting that'll bring a certain mood to any room. For the most sophisticated look, choose sleek designs for all of your home electronics.
Multi-functional spaces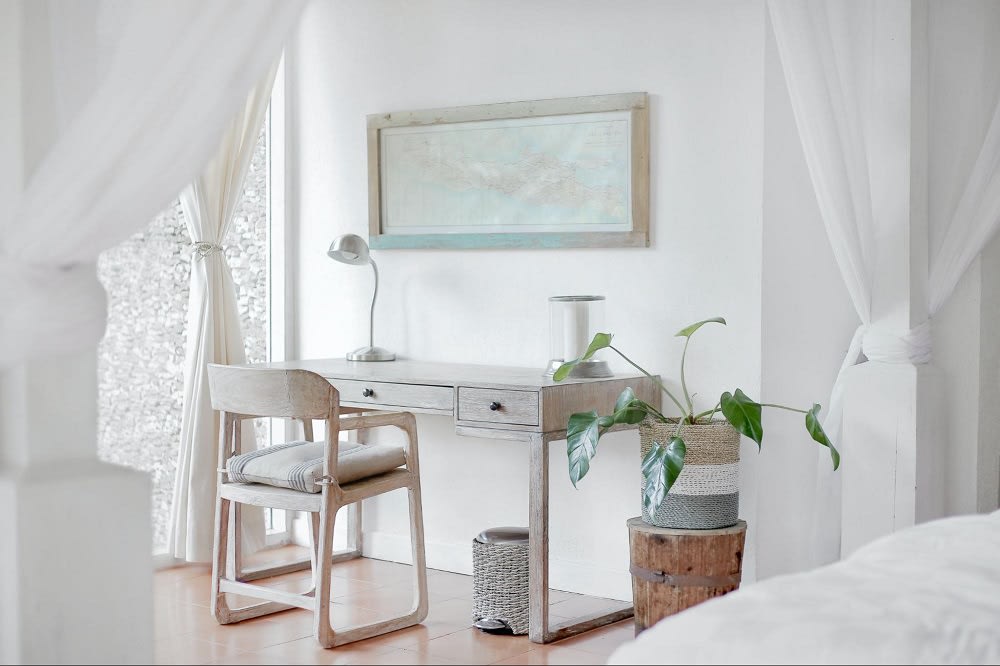 Photo courtesy of Unsplash

Interior design has taken somewhat of a twist since the pandemic, when people were spending more time in their Atlanta homes, including telecommuting. One result is that residents have made certain rooms flexible in what they can be used for. This may include using a guest bedroom as a home office when you don't have visitors or converting open spaces in other rooms for various uses. For instance, a desk or table can be placed in an unused corner of a room, or space under the stairs can be utilized. This concept is made easier by using furniture with wheels that can move as the need—and mood—see fit.
Textures
Textures and textiles
are a recurring theme in interior design from year to year. Various fabrics can be used throughout the house, such as in living room furniture and the bedroom. One current popular trend is the use of leather in luxurious living room furniture such as couches and chairs. Leather furniture comes in natural colors or you can pick a vivid color that'll brighten any room and make a bold statement. Any choice of color or fabric can be accented with throw pillows, area rugs, and wall hangings.
Curves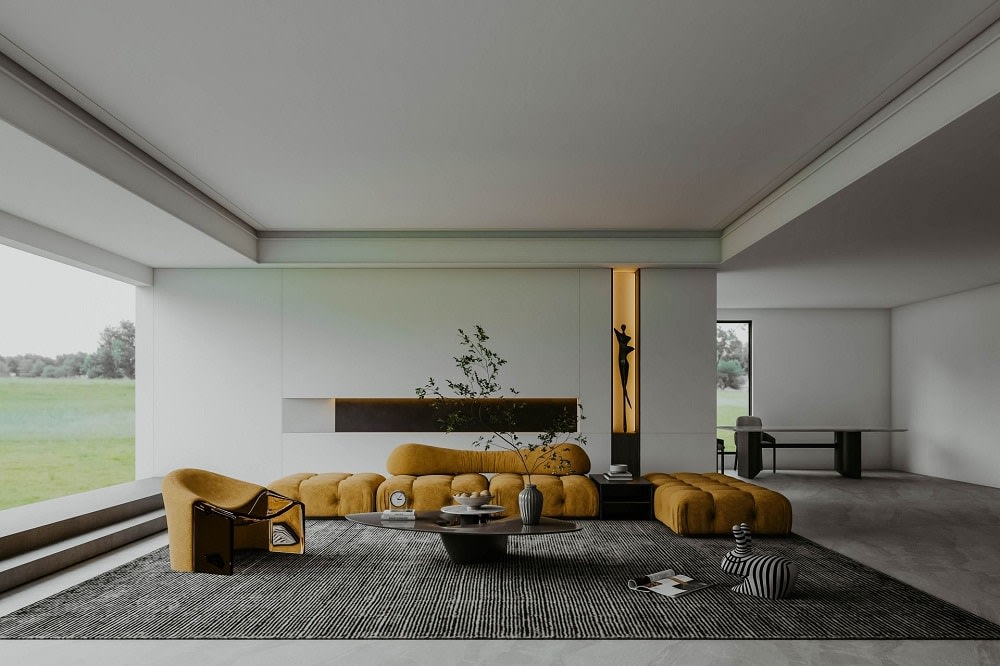 Photo courtesy of Unsplash

Curves and other rounded edges in furniture and décor have become more popular in the wake of the pandemic. Curves are more soothing and warmer than straight edges and angles. Puffy couches, chairs, and ottomans are also part of this look and can make your home feel more comfortable.
Work with a great agent
These are just some of the current interior design trends that'll improve the look of any home. If you're planning to buy Buckhead real estate, let
Patricia Queen
put her extensive experience in the luxury market to work for you.

*Header photo courtesy of Shutterstock