The Atlanta real estate market is often on fire, and the weather can be rather humid. But, if you're a restaurant enthusiast, you know that the dining scene is even hotter. Whether you're looking at condos for sale in midtown Atlanta or homes for sale in Buckhead, you'll have plenty of exciting dining options to choose from. You can start with one of these nine must-try restaurants in Atlanta this season; just be sure to make reservations.
691 14th St NW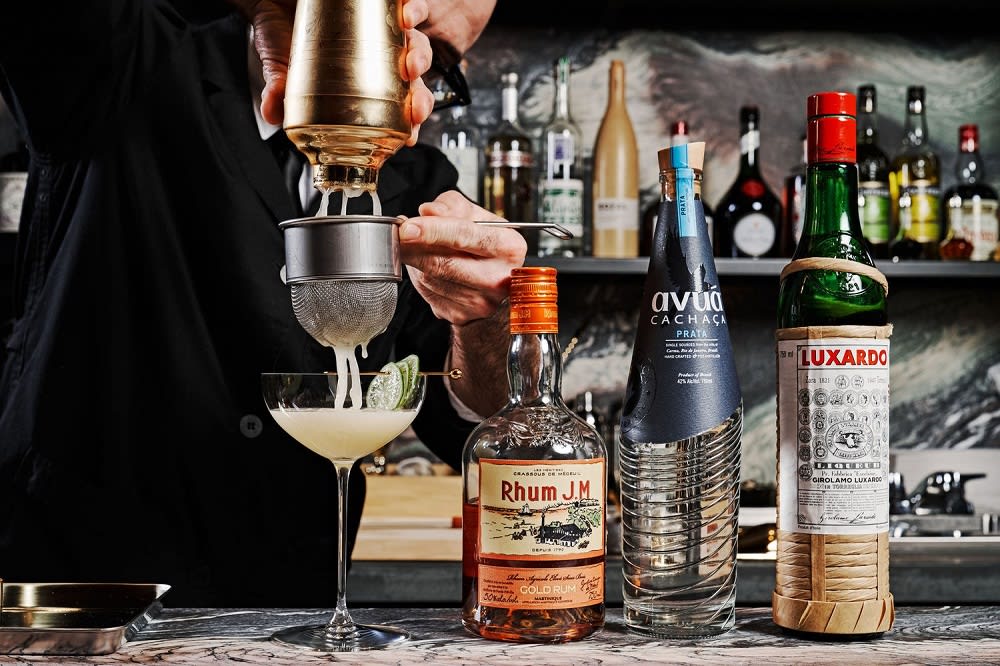 There are only 15 seats available at this intimate and exclusive Japanese restaurant led by chef J. Trent Harris, so
reservations are required
. All meals there are omakase, meaning your meal is chosen by the chef. The menu, which is a tasting of many dishes, changes daily, and the restaurant even flies fish in from Japan.
If you're lucky to snag a reservation, you can expect several courses of small plates and seasonal nigiri, as well as some additional chef's specials. The restaurant also has a cocktail bar and offers beverage pairings, wine, and sake for an additional price to the tasting menu. If you're looking at condos for sale in midtown Atlanta, then it's worth a reservation and a trip to the west side to check out Mujō.
490 East Paces Ferry Rd NE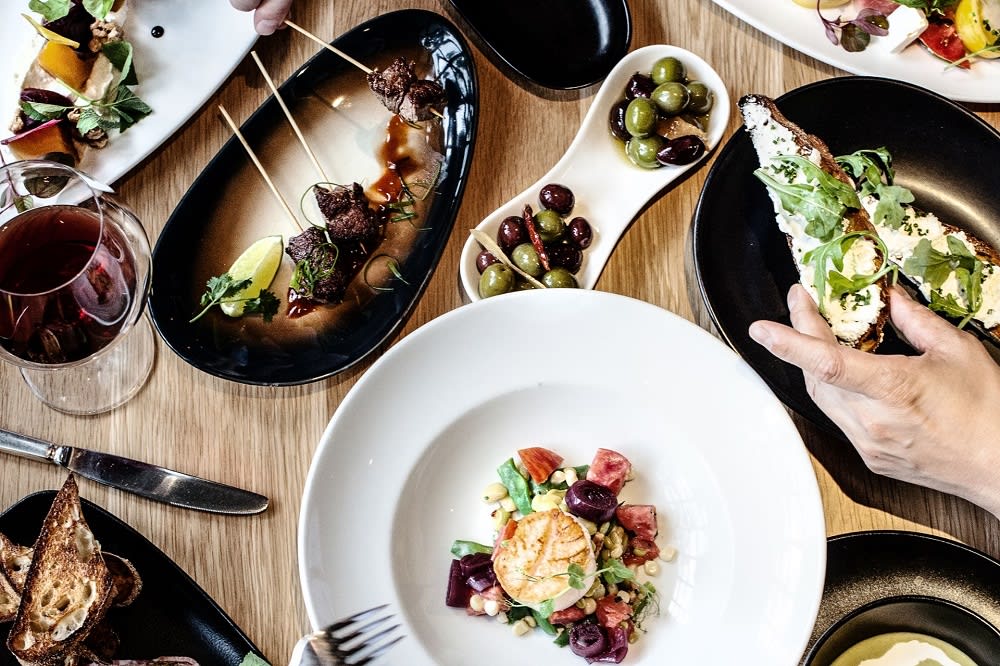 If you're looking at homes for sale in Buckhead, you'll want to reserve a spot at this recently remodeled dining staple. Once a white-tablecloth-style, fine-dining destination, the restaurant now has a more casual look and feel. But the service and food—including its popular butter-braised lobster dish—haven't suffered one bit, and Aria still offers a very
impressive wine list
. The modern American menu is updated seasonally with ever-changing nightly specials from chef Gerry Klaskala and pastry chef Kathryn King, and both a la carte and tasting menu options are available. Reservations are highly encouraged for the dining room, but if you're unable to get them, you can always stop by the bar and lounge for a drink and a bite to eat.
1043 Ponce De Leon Ave NE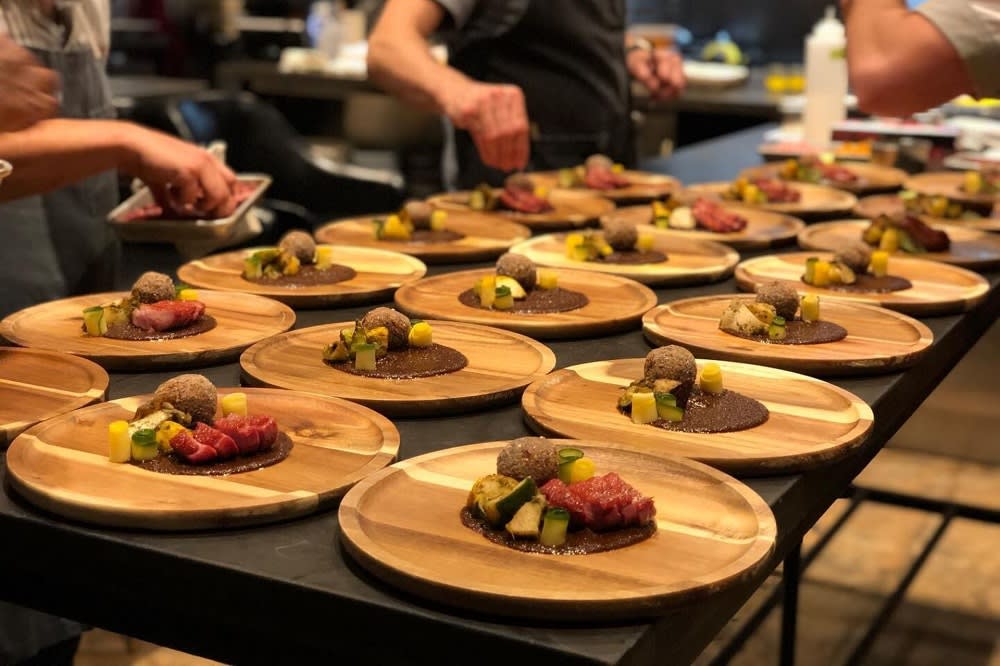 To get to this speakeasy-style restaurant, you need to enter through a bookcase in its sister restaurant, Southern Belle at the Plaza on Ponce. And you must make reservations because Georgia Boy only offers four seatings a night with up to eight guests—around a communal chef's table—per seating. The ever-changing 16-course tasting menu, created by chef and owner Joey Ward, combines international flavors with Southern flair and comes with sake, cider, and wine pairings. One important note: because the restaurant considers the meals there a multi-sensory experience, it asks diners to refrain from wearing any perfume or cologne, as it can interfere with the experience.
3005 Peachtree Rd NE Suite 300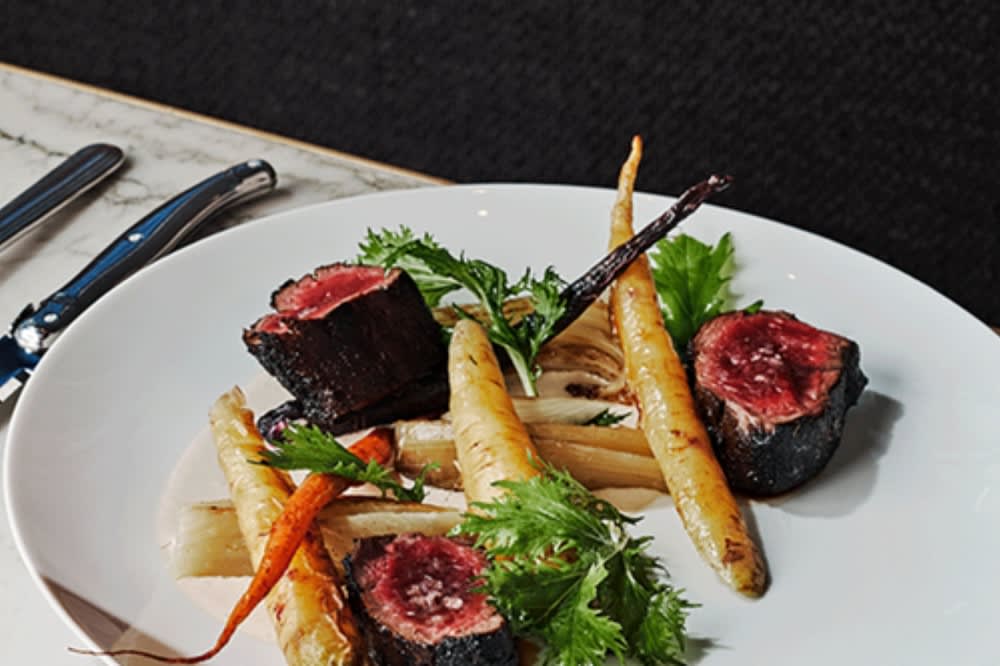 If the combination of great books, top-notch wine, and thoughtful food appeals to you, then you'll want to check out this hybrid bookstore and wine bar—especially if you're looking for homes for sale in Buckhead, as it's in the neighborhood. You can browse and buy the books that line the walls while enjoying everything from oysters and seasonal salads to main dishes like roast duck and desserts like rose panna cotta. Lucian's wine menu features more than 250 choices by the bottle and 15 by the glass, all curated by sommelier and co-owner Jordan Smelt.
Reservations have been required
at this hot spot since Katie Barringer and Smelt opened it in June 2021.
1460 Ellsworth Industrial Blvd NW Suite 1

This restaurant in the Atlanta neighborhood of Blandtown has been around for more than two decades, but reservations are still needed at this popular dining destination. Located next to Star Provisions, Bacchanalia is known for its decadent four-course tasting menu that includes a rotation of seasonal dishes and cheeses, as well as staples such as crab fritters. If you can't get a reservation, then you can try to grab seats at the bar for drinks and food from the a la carte menu.
4199 Paces Ferry Rd SE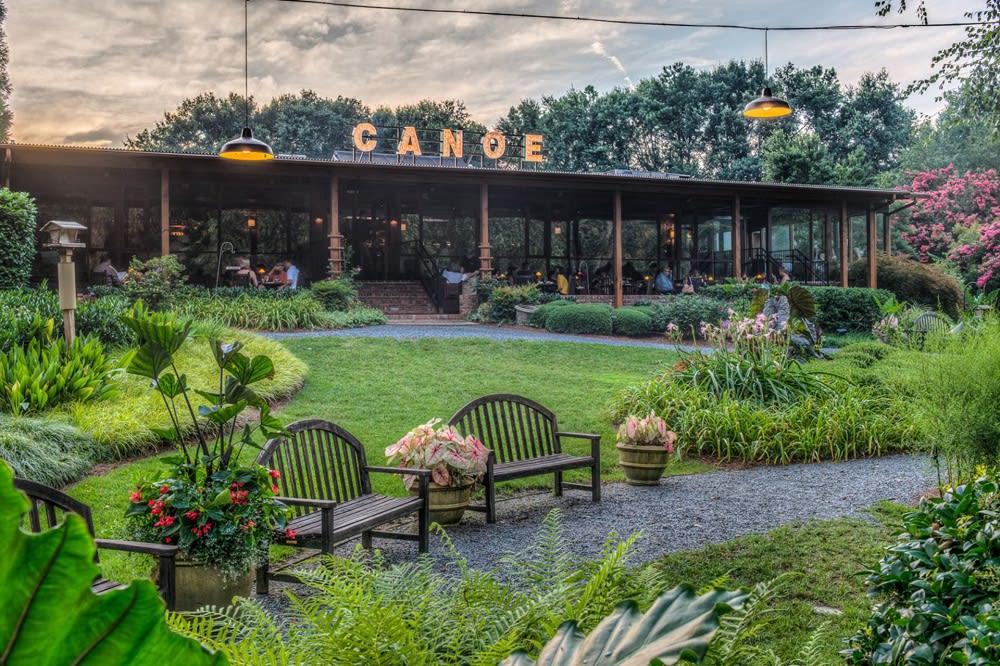 Located along the banks of the Chattahoochee River in the neighborhood of Vinings, this aptly named restaurant features a ceiling that resembles the inside of a canoe. This Atlanta dining institution is just as lauded for its artful aesthetics as it is for its seasonal, farm-to-table fare from executive chef Matthew Basford. It features patio seating among manicured gardens and winding walkways, as well as indoor seating in its inviting interior created from hand-forged iron, brick, and wood. Reservations are encouraged.
999 Brady Ave NW

This popular restaurant was built in a refurbished warehouse on the site of its namesake, Miller Union Stockyards, which existed in the city's meatpacking district in the 1880s. The menu, from James Beard-award-winning chef Steven Satterfield, showcases Southern cooking in a seasonal, simple, and elegant way. The menu changes based on the seasons and what's available locally, but the farm egg baked in celery cream served with delicious grilled bread is a must-have menu staple. The restaurant no longer offers lunch, but its dinner service begins at 5 p.m. If you're planning on getting a reservation here, then be sure to leave the kids at home. The restaurant doesn't offer special accommodations such as children's menus, high chairs, or booster seats.
1530 DeKalb Ave NE Ste f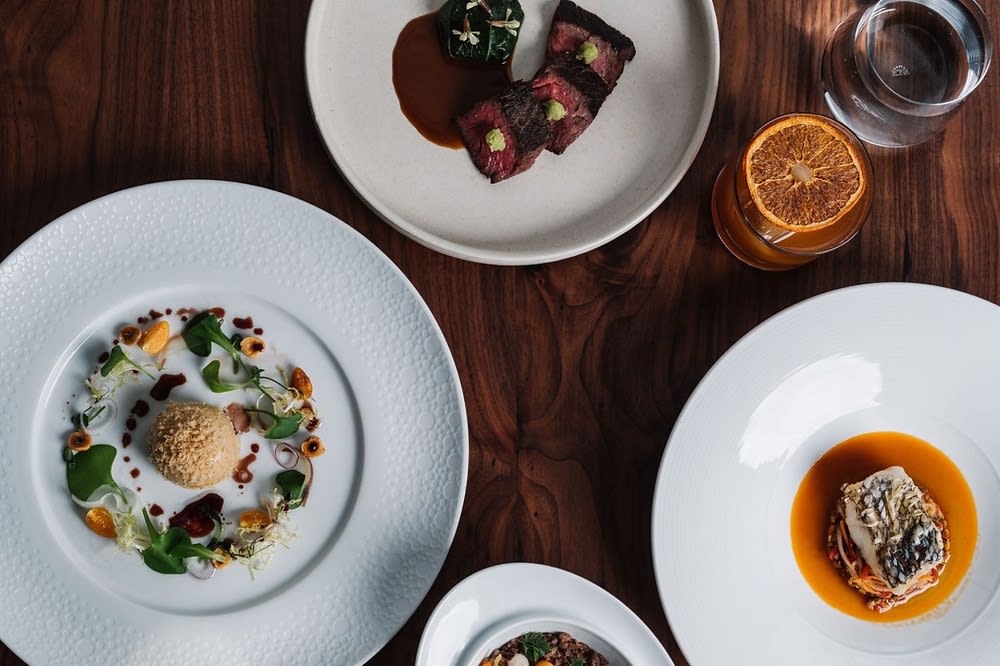 Located in the neighborhood of Candler Park, this popular restaurant by chefs Ron Hsu and Aaron Phillips offers diners a choice of tasting menu experiences. You can choose between curated six-course or eight-course tasting menus, each with wine pairing options, as well as an additional champagne and caviar service. The restaurant also offers six-course or eight-course vegetarian menus, as well as a la carte options for children. Reservations are required, and outdoor seating is available.
2637 Peachtree Rd NE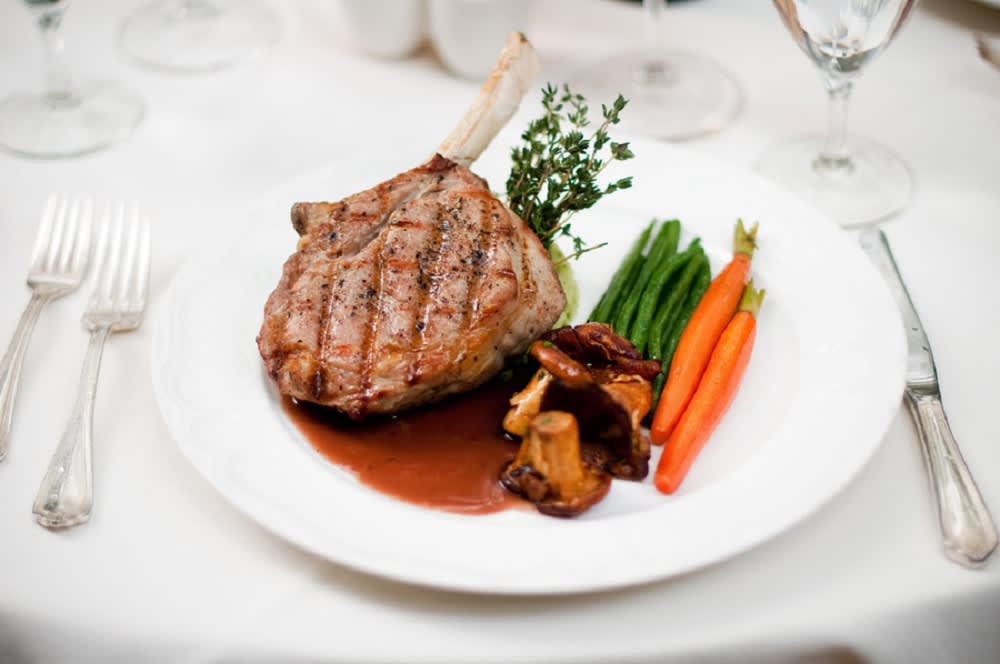 If you're looking for a traditional Italian fine-dining experience in Atlanta, then look no further than La Grotta, which has been a local favorite since opening on Peachtree in 1978. This family-owned and -operated establishment was voted "Best Italian Restaurant" for 18 consecutive years by Atlanta Magazine and features Northern Italian fare from Chef Antonio Abizanda, as well as an extensive wine list. The suggested dress code at this white-tablecloth restaurant is business casual to elegant, with jackets encouraged and ties optional. Reservations are highly encouraged.
House hunting and dining in Atlanta is a winning combination—especially when you have an experienced and well-connected real estate agent. Whether you're considering a sprawling suburb estate or looking at condos for sale in midtown Atlanta, consider working with
Patricia Queen
, Atlanta's "Queen of Real Estate."